12th Annual Wild & Scenic Film Festival - Postponed!
We are sorry to announce that we must reschedule our upcoming Wild & Scenic Film Festival given the evolving situation with COVID-19.

We have been monitoring the situation closely, have been keeping up-to-date with recommendations from local health officials, and have heard the concerns of members of our community. OARS is committed to the health of our members and guest and we feel it would be too risky for everyone to gather in close quarters at the theatre.

We worked hard on the Film Festival and are very disappointed to be postponing the event. We hope that you will be able to join us when we reschedule. If you need a refund or have questions, please email Julia or call 978-369-3956.

Thank you for your support.
OARS is proud to host our 12th Annual Wild & Scenic Film Festival, a selection of 2020 award-winning films from the nation's largest environmental film festival.
These engaging films inspire activism and transport audiences to the farthest reaches of the globe. Enjoy fabulous film making, gorgeous cinematography, and wonderful storytelling during an evening that offers films about nature, communities, wildlife, environmental justice, and indigenous cultures.
Join us on Wednesday, March 25 for an evening of humor, adventure, and inspiration.The film festival is a great opportunity to bring our community together around local environmental issues, inspire advocacy, and offer people (like YOU) a way to get involved locally.
When: Wednesday, March 25, 2020
Time: 7 - 10 pm (doors open at 6 pm)
Where: Maynard's Fine Arts Theatre Place, 19 Summer Street (parking)
Cost: $15 General Admission, $30 NEW Membership to OARS + Admission
Maynard's EJ Labb as emcee! Door Prizes! Snacks, Soft Drinks, Wine, and Beer available for purchase!
Order tickets (advance purchase strongly recommended):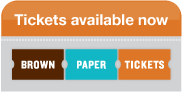 Tickets are available at the OARS office in W. Concord and Fine Arts Theatre Place and Serendipity in Maynard. Cash or check only.
This event is likely to sell out!
Fourteen films ranging from 1 to 27 minutes will be shown. Here's a sneak preview!!
Daniel: A Cyclist with TBI Making a Difference Honorable Mention
Every day (and, we mean every day) you can see Daniel riding his bike along Highway 50. And, while he's out there, he's picking up trash and doing his part to make the Lake Tahoe area better for everyone.
Giants details the efforts and challenges that Portland's Eastmoreland neighbors confronted in their attempts to save three giant sequoias. The film brings a fresh look into local activism and highlights the importance of community organizing.
From Camel to Cup
In Kenya, extreme weather has pushed nomads to bank on camels and their milk as a drought-safe investment. Camels are highly adapted to climate change, while their milk has been dubbed "white gold" by food experts who say it could help conquer malnutrition.
Raccoon and the Light
A raccoon finds a flashlight in the woods.
Local Sponsors
Community Sponsors (as of March 13)
National Sponsors
If you are interested in sponsoring this event, please contact Julia or call 978-369-3956.